The aim of this blog is to showcase the amazing and beautiful, Kimberley. It offers information for travelers to Broome and the Kimberley, Western Australia with photos, facebook news, tours, history, accommodation, weather & more.
A Broome resident for more than 30 years, I have developed a deep and abiding love for this amazing country.  One of the last remaining wilderness in the world, this ancient and pristine country of ours is truly a remarkable place! Enjoy! Amanda McInerney, Kimberley Web Design.
Please note that all images used in this blog are copyrighted and unless otherwise credited are the sole ownership of photographer, Amanda McInerney, Kimberley Photos.
Please note that the tourist season is always busy and many tours are booked out for the season. Broome is a small remote town and like the rest of Australia is finding it hard to find staff and some of the resorts and cafes are running at reduced times and vacancies because of this. It is essential to book accommodation and tours well ahead.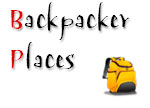 Broome has loads to offer to travelers on a budget.
Backpacker Accommodation
offers great facilities with most catering for the 18 to 30 year olds and the young at heart but some offering upmarket resort type of accommodation with gorgeous pools,friendly staff and well stocked bars. All accommodation provides a clean, safe and fun place to stay.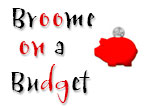 Broome on a budget. If you're keen to keen to keep your spending to a minimum, then you'll be pleased to know that there are plenty of ways to enjoy Broome on a budget!

Broome Caravan Parks all offer beautiful shady accommodation with most offering park homes, swimming pools, powered and unpowered sites and plenty of room for campers.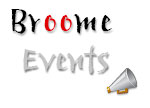 Keep up-to-date with new and exciting events happening in Broome and the Kimberley. Don't miss out on the Broome Race Round, the Dragon Boat Races, the Staircase Markets, Shinju Festival and the delicious Mango Festival. Sadly I no longer have time to update this page. For uptodate events, please visit the Broome Visitor Centre.

Broome Resorts offer beautiful 4 and 5 star resort accommodation, most of them located a short walk from Cable Beach and close to some great restaurants, cafes and bars.

Welcome to our Tours Page. We envisage this page to offer a quick reference for visitors traveling to Broome to showcase whats on offer. No matter which tour you select, we are sure that your stay in Broome will be "one to remember".

Some places to visit on the Dampier Peninsula, including Beagle Bay, Cape Leveque's Kooljman Resort, Middle Lagoon and Whalesong Cafe, Campground & Camels situated at the southern end of Pender Bay.

There are so many beautiful spots in the Kimberley. "Going North" lists the gorgeous gorges along the Gibb River Road and some other amazing places such as the "Bungle Bungles" and the Boab Prison Tree.

Port Smith Lagoon, Eco Beach, Barn Hill .. there are many great places to visit on your way down south. Whether its for some truly exceptional fishing, or just to laze on the beach, dont drive past some of these beautiful out of the way places.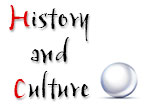 Broome, a town in which lanes lined with noodle stalls and opium dens, and the slum dwellings of hawkers and prostitutes were more reminiscent of Asia than Australia; and where pearl shell mattered more than human life.

Recently I was lucky enough to fly up to Talbot Bay and view some of the most spectacular scenery in the world and then shoot through the Horizontal Falls in a speedboat.

A growing list of things to do and see around Broome. Including Cable Beach, Chinatown, Anastasia's Pool, The Courthouse Markets, the Japanese Cemetery, The Dutch Wrecks, the Dinosaur Footprints ..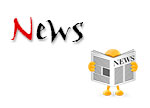 Latest News! I no longer update this page. Below is archival news which you are welcome to read. For up to date news, please visit Broome News Facebook Page. Media attention has been drawn to Broome, as the State Government and Woodside do battle with the community with regards to the proposed location of a $30 billion LNG gas processing hub at James Price Point, 40 km north of Broome.
Broome has an astounding wellspring of talented artists, many of whom have been inspired by the people and surroundings of Broome and the Kimberley. For those of you who like to spend some time being inspired by local contemporary artists, you will love the diversity and outstanding calibre of "Broome Artists".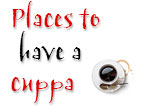 Whether you choose to relax while looking over Roebuck Bay, Cable Beach or watch the world go by in Chinatown, with over a dozen delicious cafes, you are sure to find somewhere to indulge in a great cuppa.

A directory of places that hire cars in Broome, from 4wd's to explore the country to sedans to explore Broome's local attractions.

Relax and enjoy a cosmetic or remedial treatment … Pamper yourself and add a little luxury to your holiday! Whether your on a budget or can treat yourself to the full treatment, Broome has word class spas and supermarket quick fixes.

Some great places to slake your thirst! Whether its sitting in the beer garden at Matso's looking out over Roebuck Bay, lounging back at Zanders looking out over Cable Beach or actually being on Cable Beach aboard the luxury yacht Karma IV, Broome has lots to offer the thirsty traveler.

Not being the sporty type, it absolutely astounded me the number of clubs and facilities that Broome has to offer.  So whether it be golf, swimming, tennis, football or aerobics, I am sure there will be something for you.

Broome has often been described as having only two seasons, the Wet and the Dry but this is far from true. Broome's weather, as the indigenous people of this area perceive, has 6 distinct seasons characterised by changes in the environment.

Photo Galleries
A growing collection of my photographic obsession with the Kimberley. So far ..Roebuck Bay, Eco Beach, Port Smith Lagoon, an old pearl shell sorting shed, the old Tamarind Tree at the Broome Courthouse Markets that blew over in Cyclone Rosita, Johnny Chi Lane in Chinatown ..
Photos
from my trip to the Buccaneer Archipelago, including the Berkley, Drysdale and King George Rivers and Vansittart Bay. Featuring some stunning waterfalls, a huge barramundi, a hammerhead shark and some bradshaw paintings.
Talbot Bay part of the Buccaneer Archipelago is home to the amazing Horizontal Waterfalls. Water banked up between two landmasses on the receding tide of some of the largest tidal movements in the world, creates the effect of a horizontal waterfall. Described by Sir David Attenborough as one of the "Natural Wonders of the World". The scenery is simply spectacular.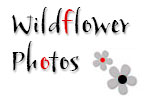 I think many people do not realise the unique and diverse range of wildflowers that bloom in the Kimberley all year round.  A photo gallery of unique and stunning Kimberley Wildflowers .. capparis umbonata, cleome, gorgeous wild hibiscus and beautiful grevilleas.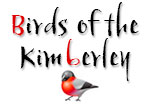 The Kimberley abounds with birds of all shapes and sizes and the Broome region is regarded as the most significant site in Australia for shorebirds. Take a look at this growing collection of bird photography that includes the gorgeous blue winged Kookaburra, spur winged Plover, the Great Egret, and the irresistible Tawny Frogmouth Owl.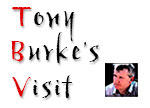 Tony Burke visited the Broome community at Bedford Park, to speak to them about the $30 billion LNG Gas Processing Hub that the State Government and Woodside hope to build at James Price Point, 40km north of Broome. Anti gas hub community members are hoping Minister Burke will make the Kimberley a world heritage listed site.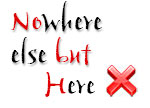 The Nowhere Else But HERE Rally! In the face of the powerful forces arraigned against us, our communities have successfully exposed the many environmental, social and economic flaws in this project, and delayed it, to the point where it is now widely reported as a project in deep trouble.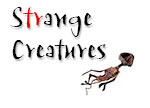 There are many weird and strange creatures that inhabit this planet. These are some from my part of the world!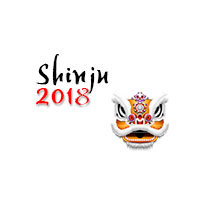 A collection of photos from the
Shinju 2018 Float Parade.