Windjana Gorge is beautiful, old and fascinating. The entrance is hidden and is accessed via a gap in the wall of the gorge and when you come out the other side into the gorge you are presented with a gorgeous sandy beach interspersed with paperbark trees. You cannot swim in the gorge unless your willing to share your space with freshwater crocodiles. The gorge is very long and it is a good idea if you plan to explore it extensively, to either go in the cool of the early morning or late afternoon.
How far is it from Broome to Windjana Gorge?
It is 4 h 21 min (358.1 km) via National Highway 1 and Derby-Gibb River Rd.
Can I bring my dog to Windjana Gorge?
Dogs are not allowed at Windjana Gorge. The area is classified as a National Park. If you wanted to visit Windjana or Tunnel Creek and you have a dog, then it might be best to stay in Derby and leave your dog there for the day. Derby to Windjana Gorge is 2 h 15 min (154.9 km) via Derby-Gibb River Rd.
Camping Grounds
There are 2 camping grounds at Windjana Gorge. One area for travellers with generators and another area for campers without generators. There are toilet blocks scattered throughout both campgrounds and also hot showers available. According to the Parks and Wildlife website, the fees are .. $17 adult per night, $12 concession card holder per night, $3 child per night (over 5 and under 16 years) as of 2020. There are no rubbish bins at the campgrounds and you must take your rubbish with you.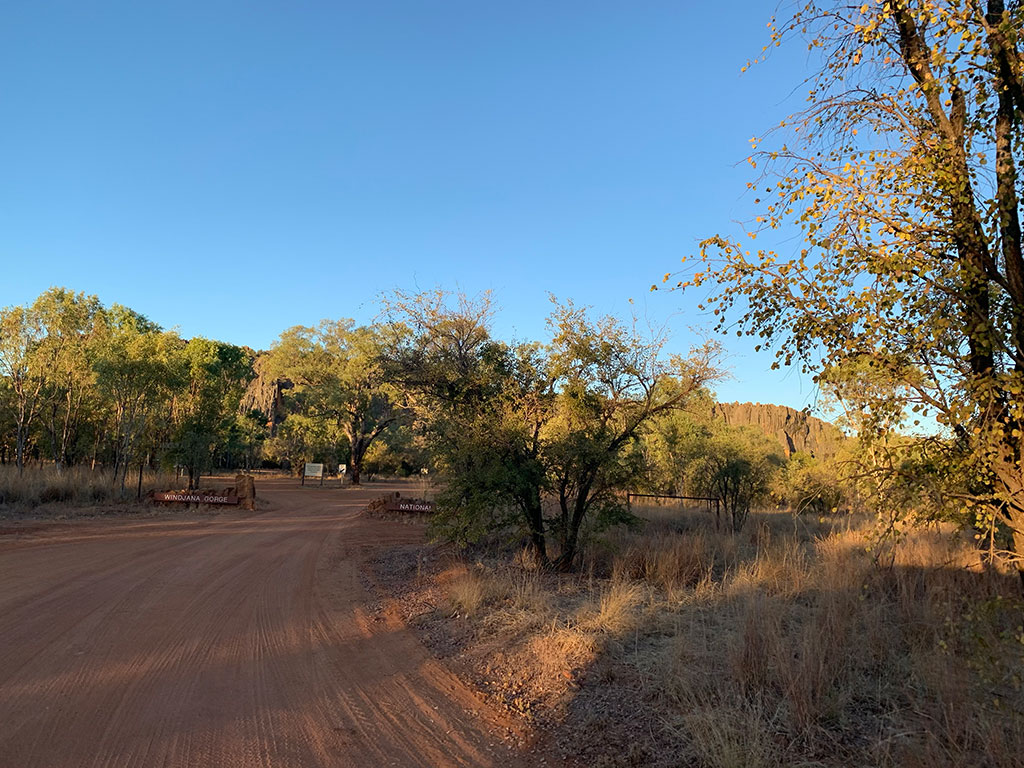 Excerpt from the Information Boards on-site regarding Windjana Gorge
The Devonian Reef
Windjana Gorge is part of a vast tropical sea that covers much of the Kimberley. In the warm shallow water marine plants and animals thrive. Algae containing calcium and a group of lime-secreting organisms are building an extensive barrier reef skirting the coastline. This is the Devonian period over 360 million years ago.
Over the next 50 million years these reef-building organisms keep pace with changes in sea level and subsidence of the ocean floor. They ultimately establish a reef that is nearly 2km in depth.
Further movements in the Earth;s crust are taking place. They culminate in the uplifting of the Kimberley region and the retreat of the sea. The Devonian Reef is left high and dry.
Today the Devonian Reef is a distinctive feature of the Kimberley. This limestone range stands high above the surrounding plain of savannah woodland and grasslands.
At Windjana Gorge, Tunnel Creek and Geike Gorge wet season flood waters have carved through the range.
End of excerpt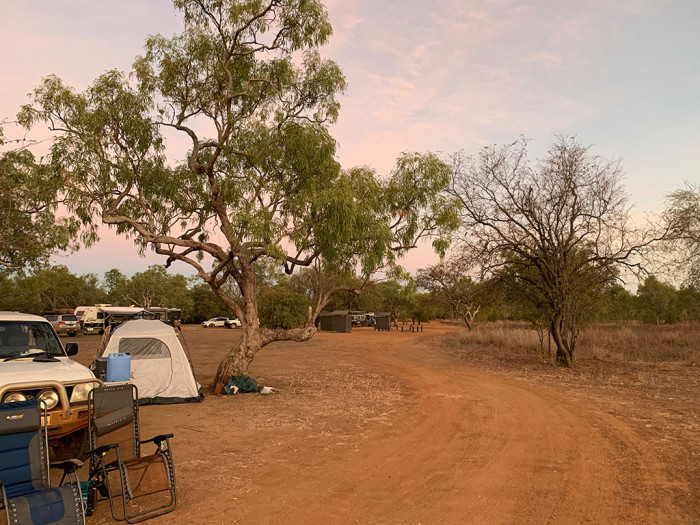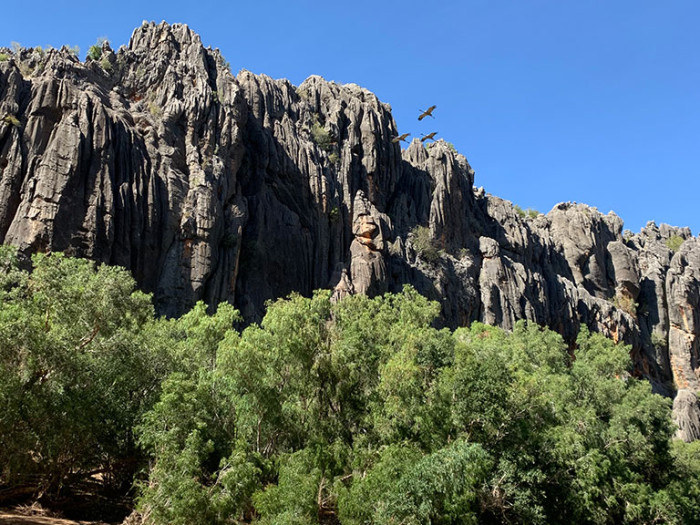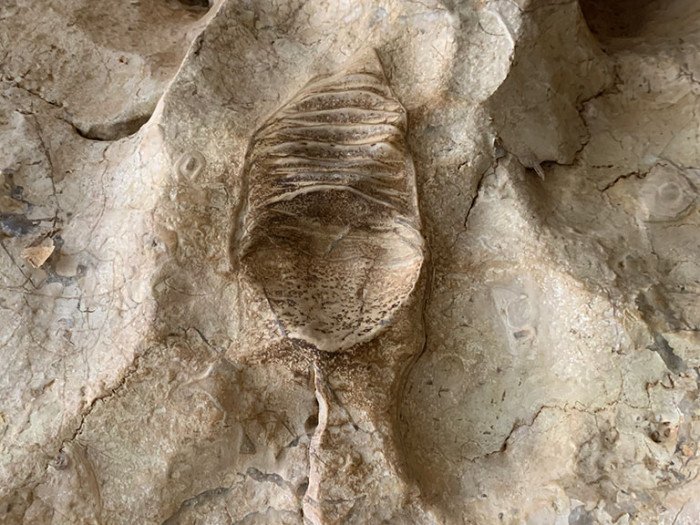 Gibb River