Relax and enjoy a cosmetic or remedial treatment … Pamper yourself and add a little luxury to your holiday at Broome's gorgeous day spas!
Broome Day Spas and Salons
Broome Spas – Pinctada Cable Beach – An oasis created to nurture, revive and rekindle – a world class day spa encircling a sparkling courtyard with a relaxation plunge pool and custom crafted daybeds.  Located at 10 Murray Road, Cable Beach. Tel: (08) 9193 8388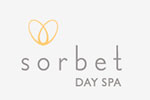 Sorbet Day Spa – offers a range of luxury treatments aimed at ensuring your time with us is sublime. Indulge your senses in Sorbet's world of pampered relaxation, rejuvenation and well-being.  Located in Broome Sanctuary Resort, Lullfitz Drive .  Tel: (08) 9192 5383
Broome Spas – The Bali Hai Resort & Spa combines relaxation, indulgence and a unique Broome experience. Located at 6 Murray Road.
Tel: (08) 9191 3100
Broome Spas – Kiva Beauty and Relaxation – offers a range of services from waxing to body treatments in a relaxed, friendly atmosphere.  Located in the Moonlight Bay Apartments 51 Carnarvon Street.  Tel: (08) 91 926 232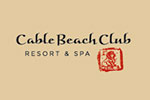 Chahoya Spa and Salon – If your in need of pampering, book into the luxurious Chahoya Spa and Salon.. Complete with seven private suites, double vichy shower room, hair salon, yoga deck and more. The spacious spa is a peaceful retreat. Treatments are for singles and couples. Tel: (08) 91 920 440
Beauty Affair Skin Care Centre – Shop 5-6, Johnny Chi Lane, Carnarvon Street, Chinatown
Tel: (08) 9193 5076
Jasmine Nails and Beauty – Shop 21, Boulevard Shopping Centre, Frederick Street, Broome
Tel: (08) 91 928 988
Kimberley Glam – Eyelash and Tan Mob: 0419 016 755
Jasmine Massage – Shop 5, Paspaley Plaza. Tel: 91 922 987 .. Jasmines new shop offers deep tissue massage, along with the acrylic nails, waxing, tinting, facials and eyelash extensions.
Hairdressers
Bohemia for Hair – 4 Barker Street Broome. Tel: (08) 91 937 604
Chelsea Jade – Chinatown. Tel: (08) 9192 6463
Jagama Hair Salon – 26 Dampier Terrace. Tel: (08) 91 923 959
Shaggahs Hair Studio – 1772 Dampier Terrace. Tel: (08) 91 921 432
Tayke Hair Designs – Carnarvon Street. Tel: (08) 91 922 052
The Barber of Broome – Tel: 0400 080 501
The Confessional Hair – Boulevard Shopping Centre. Tel: (08) 91 921 470
Remedial Therapists
Kimberley Sports Massage and Float Tank Centre – 6B Napier Terrace Tel: (08) 91 926 405
Living Hands (Susan Quicke) Tel: (08) 91 923 263
Narelle Loseby Remedial Massage Therapist   Tel: 0414 567 566
Necessary Nurturing – Vanessa Curley Tel: (08) 91 922 530
Sabai Sabai Thai Massage Tel: 0420 589 935
Thai Touch – Massage Utopia Tel: (08)91928881