This post is no longer supported .. soon to be event history:(
Special Events
Keep up-to-date with Broome Events and don't forget our regular events! Scroll down to see the latest Staircase to the Moon Timetable, this years race round and much more.
If you would like to post an event, simply leave a comment or use our contact form.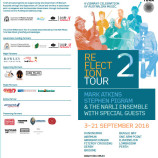 Reflection Tour 2
Tuesday 13th September, 2016
Click here to read more ..

Open Garden Day

If you haven't seen this gorgeous garden, then treat yourself to a leisurely meander and at the same time help support our local Sandfly Circus.
Date: Saturday June 11th
Doors open: 10am to 3pm
Venue: Habitat Beach Resort.
Tickets: Entry Fee is $5 and all proceeds go to the Sandfly Circus.

Bust Out Cabaret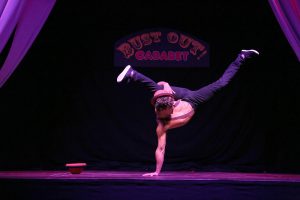 A raunchy hilarious circus Cabaret by some of the best Cabaret performer from Across Australia.
An 18 and over event, no children
Date: 19 -20th August
Doors open: 7.30pm
Venue: Pigram garden theatre at the Broome civic Centre.
Tickets: Adults $40 Concession $37
Broome Regular Events
There is always something to do or see in Broome. I have listed a few of the regular events here but if you check back from time to time, I will also list new events.
Staircase to the Moon
Town Beach – Staircase Markets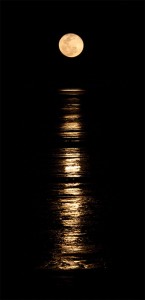 The Staircase Markets are held at the Town Beach Reserve on Robinson Street. Wander around under the stars, sample the tastes of Broome cuisine and take in the spectacular, Staircase to the Moon. A special gift or something to spoil yourself can be found in one of the many exciting stalls.
The Staircase to the Moon, is a natural phenomenon, caused by the rising of a full moon reflecting on the exposed mudflats at extremely low tide – creating a beautiful optical illusion of a staircase reaching up to the moon. This image was kindly supplied by Damian Kelly Photography Facebook Page.
2016 Staircase Markets Timetable
DATE
MOONRISE
Fri 22nd April
5.50pm
Sat 23rd April
6.30pm
Sun 24th April
7.12pm
Sun 22nd May
5.54pm
Mon 23rd May
6.40pm
Tue 24th May
7.29pm
Tue 21st June
6.16pm
Wed 22nd June
7.09pm
Thur 23rd June
8.04pm
Wed 20th July
5.56pm
Thur 21st July
6.53pm
Fri 22nd July
7.50pm
Fri 19th August
6.37pm
Sat 20th August
7.36pm
Sun 21st August
8.35pm
Sat 17th September
6.21pm
Sun 18th September
7.21pm
Mon 19th September
8.23pm
Sun 16th October
6.04pm
Mon 17th October
7.07pm
Tue 18th October
8.11pm
Tue 15th November
6.53pm
Wed 16th November
7.58pm
Thur 17th November
8.59pm
The Broome 2016 Racing Season
Get ready for a great 2016 racing season! Commencing Saturday 28th May and culminating on Ladies Day, Tuesday 9th August, a laugh with some of the blokes getting dressed up as ladies .. pretty ugly ones though!
The Broome Cup is one of the social events of the year, attracting punters and the fashion conscious.
The 2016 Kimberley Cup Day is set for Saturday 30th July, bringing together the local community and visitors who will travel far and wide to join in the fun. Don't forget your hat! Races start at 10.30 am.
For more information visit the Broome Turf Club website.
Broome Events – Opera Under the Stars
To be advised.
Click here to visit their website.
Broome Events – Dragon Boat Races 2016
Saturday, September 3rd 2016 – Dragon Boat racing is an exciting community pastime that draws competitors and crowds to the shore of Town Beach in Broome each year. The excitement is discernible with the races announced over loud speakers and the town spirit of having local sporting, community and business groups participating in hard fought heats and finals. There will be the usual Rotary Club BBQ and licensed bar and take part in this years "tug of war" competition! For more information, click here to visit their website.

Broome Events – Worn Art
Worn Art is an outstanding visual art performance, thrilling audiences with the cleverly choreographed display of local designers amazing costumes in the form of Worn Art.
Poppy Child of the Lane
A vaudeville style show that tells the story of old Broome through the use of stunning visual theatre of costumes, dance and circus.
Date: 29-30th July
Venue: Broome Civic Centre
Tickets: tables of 4 @$280 (VIP seating near the stage free drink and shared platter of nibbles.)
Adults: $45 Concession: $42 Children: $15
Broome Events – Shinju Matsuri 2016
A View to Asia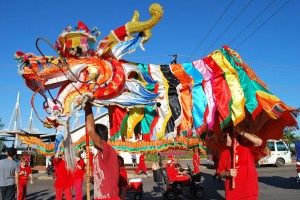 Sunday 11th September – Sunday 25th September, visitors and locals alike can experience 14 days of festivities in a celebration of all the various cultures and the people, who call Broome their home. The Opening Ceremony and the waking of Sammy the Dragon Traditionally woken by uncovering his eyes by the oldest man born in Broome of Chinese origin. There are Art Awards, Pets in the Park, the Shinju Matsuri Ball, the Float Parade and the spectacular fireworks finale. For further details .. head over to Shinju Matsuri Website.
---
Broome Events – Broome Mango Festival 2016
As the clouds build up and the mango trees droop with fruit, the fruit bats gorge themselves and residents get set to show off their best mango recipes and cocktails in a 4 day event, run by the Lions club of Broome. Broome's annual Mango Festival starts with the Mango Quiz Night at the Broome RSL, so brush up on your mango knowledge for a fun night with great prizes with all proceeds going towards community services. The Great Bartenders of Broome at the Mangrove is not to be missed and Mango Tasting at Matsos, Mango Jams, cakes and chutneys at the Boulevard and The Great Chefs of Broome mango cookup at the Cable Beach Club.
Dates to be advised.
Broome Events – North West Expo 2016
Dates to be advised. This years expo, to be held once again at the Broome Recreation and Aquatic Centre, will be a full weekend of activities to entertain, educate and enjoy. The event also hosts a swag of attractions including the Motor & Outdoor Adventure Show, Fishing & Boating Show, Family Fun Zone, Living North West – Gardening Tent and the Employment & Training Pavilion..