Broome Council Budget Debt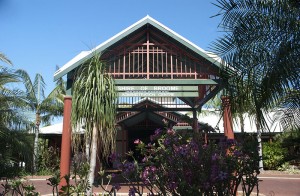 According to the Broome Shire, more money has been going out than coming in, resulting in a potential 8 million dollar deficit. Much of the blame has been cast on the significant costs of "hundreds of man hours" preparing documents and reports relating to the James Price Point proposed Gas Hub which has been dropped.
State Government approval for more staff or funds, was refused. Mr Campbell, Broome Shire President hopes that the tightening of the belt, with no additional employees or replacement of recently vacated positions in the Shire, along with a series of capital and community projects that won't go ahead or will be delayed, will not affect the service levels that the community enjoys. Broome's continual growth and the need for more facilities and infrastructure also put immense pressure on the Broome Council.