New member for EPA former Executive Director for Browse LNG at James Price Point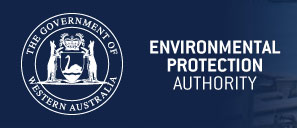 25th October – Coming under the category of unbelievable is the newest addition to the Environmental Protection Agency, Elizabeth Carr who was hand-picked by Environment Minister, Bill Marmion. Ms Carr held the position of Executive Director of the controversial Browse LNG project for the Department of State Development, from September 2009 until earlier this year.
As the Environmental Protection Agency provides advice to the State Government on the environmental acceptability of development proposals and recommends any conditions to be imposed, the conflict of interest is obvious. Shadow environment minister Sally Talbot said it was "extremely alarming" that Mr Marmion had failed to mention Ms Carr's role in Browse when he announced the appointment.
"It raises the question of whether this is actually Mr Marmion's appointment or whether he was told to appoint Ms Carr by the develop-at-any-cost cohort in Cabinet," Ms Talbot said.
"Mr Marmion's utter contempt for openness and transparency in the environmental assessment system is the sign of a weak, bumbling Minister who simply does as he is told."
Wilderness Society spokesman Peter Robertson said the conflict of interests and potential for bias was obvious. Read more